Ciénaga, July 18, 2023
*Around 300 fishermen benefit from this project, which in addition to facilitating elements to optimize this economic activity, it has provided knowledge through training for the integral development of the community.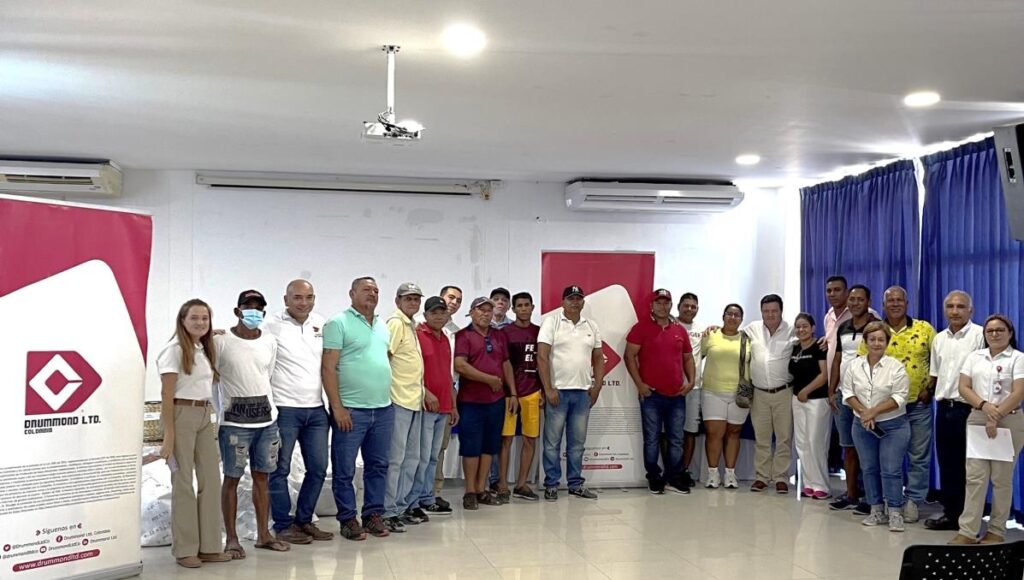 Drummond Ltd. reaffirms its commitment to strengthening artisan fishing associations of the communities in its area of influence. On this occasion, and after a process of strengthening different aspects related to formalization, permanent education, technical diagnosis of the association, and formulation of business and training plans, and capitalization, 15 outboard engines and 15 fishing art kits were delivered to the same number of fishing associations, belonging to the Mar Caribe Foundation in the municipality of Ciénega, Magdalena.
"Take advantage of what you are receiving today, make good use of it. If you are receiving this today it is because you need it, fight for it because it is yours and it is what you work with. This is what will improve the quality of life of each one of you, to be able to provide the everyday livelihood for your families," expressed Erick Mercado, representative for the National Aquaculture and Fishing Authority (AUNAP).
The delivery of these elements, which was made by Drummond Ltd. through its Corporate Social Responsibility, Community Relations, and Environmental departments, together with the Vida Natural Foundation (FUNDAVINAT) as project operator, benefited 300 fishermen from different Committees who showed their appreciation for the delivery of the elements.
"We had been working in this process with the company for several years. We are thankful to Drummond for the support it is giving the fishing community in the municipality of Ciénaga. From all the fishermen, we thank you for taking us into account in your projects," said Yair Ávila Arévalo, legal representative of the Mar Caribe Federation.
With this investment, Drummond strengthens the fishing productive chain, and at the same time promoted the improvement of artisan fishermen's quality of life, as well as that of their families, supporting the productive diversification and consolidation of stable income sources for the communities near its Port.