La Loma, September 2, 2020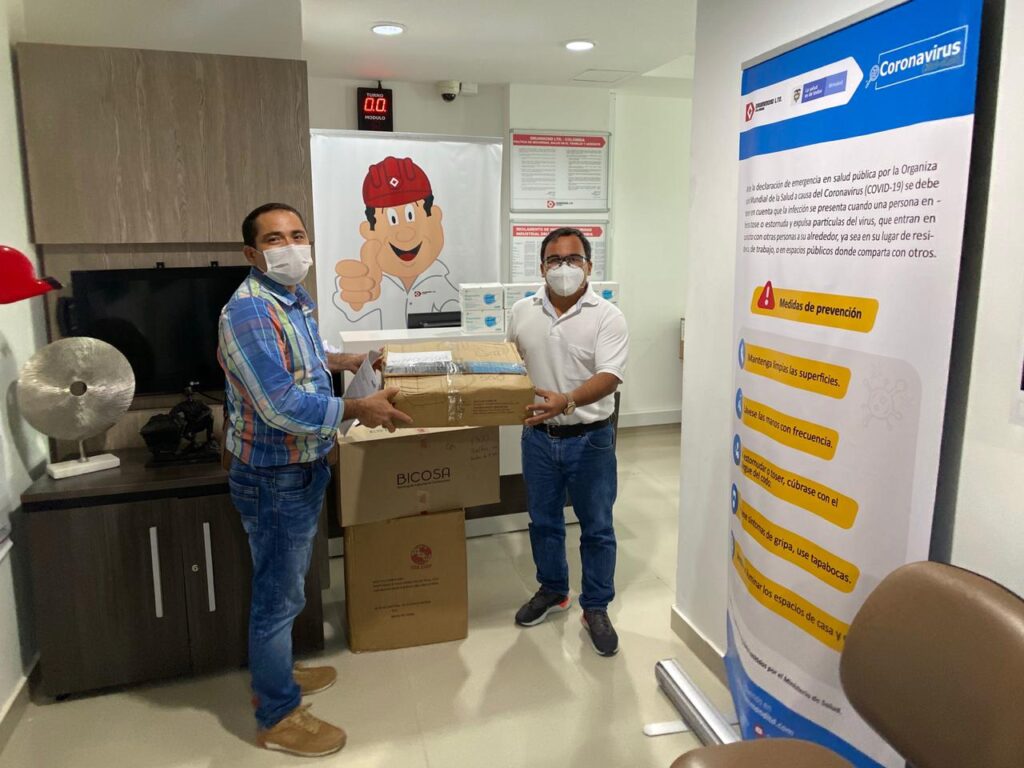 Drummond Ltd. continues to offer its assistance in the response to the COVID-19 contingency in the municipalities in its area of influence in Cesar and Magdalena. Recently it made a delivery of 32,800 surgical face masks.
In the Department of Cesar, the towns of Agustin Codazzi, La Jagua de Ibirico, Chiriguana, Becerril and El Paso each received 5,000 face masks. Bosconia received 3,800. and Cienaga, in the Department of Magdalena, received 4,000. Delivery was made through the offices of Mayors and their departments of health.
"Drummond has been an ally in the entire process; from the very beginning of the pandemic we have been able to count on its support. This delivery comes at a good time; the municipality was needing a helping hand. Some of these face masks are going to the hospital and others to the people who share information on the street about biosafety protocols," commented Katiana Rios, Secretary of Health in La Jagua de Ibirico.
This delivery of masks is in addition to the more than 190,000 units of medical supplies and instruments – such as N95 respirators, adjustable face shields, multiuse overalls, nitrile gloves, 3M masks, hand sanitizer, rubbing alcohol, hypochlorite for disinfecting floors, electronic thermometers, manual sprayers, and disposable surgical gowns and caps – that have already been donated in areas near Drummond's mining, port, and railway operations during this contingency.
"With Drummond's assistance we have been able to support the hospital in our municipality. The administration and the municipality really appreciate it, because it has been of great service," stated Nini Contreras, Secretary of Health in El Paso, Cesar
As part of its commitment under its good neighbor policy, Drummond will continue its work to improve the quality of life in nearby towns, especially in the area of public health.