Slide
Antes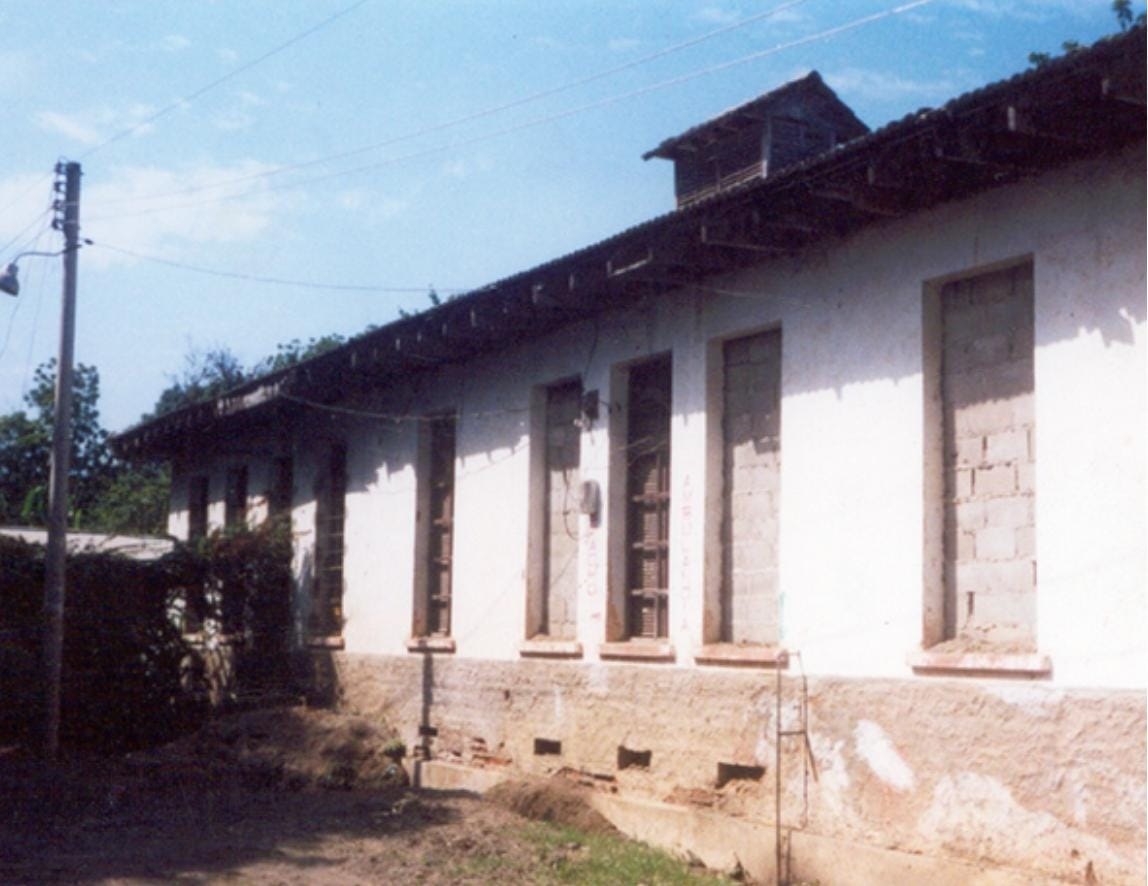 Ahora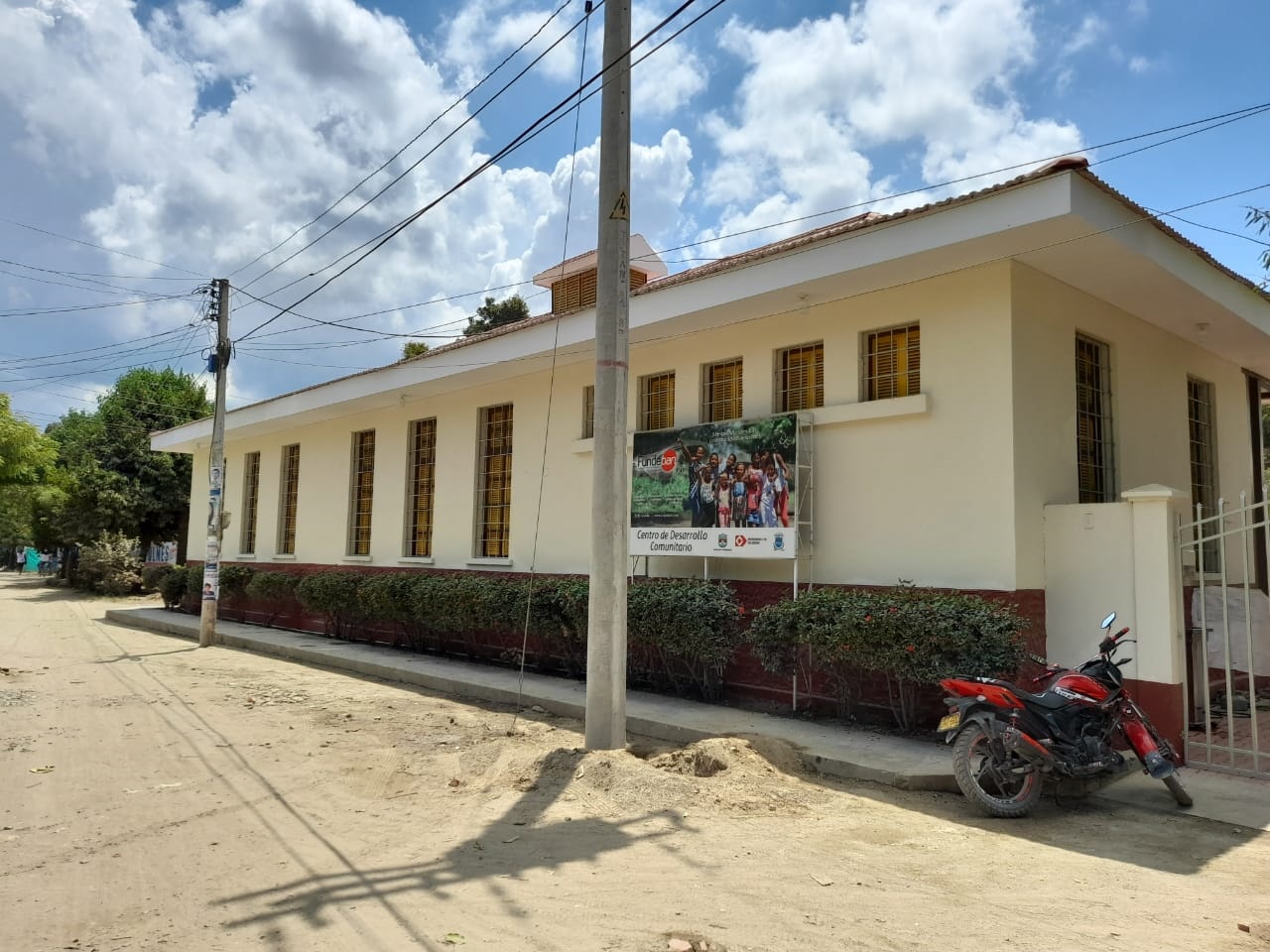 Ciénaga – March 7, 2022
Fundeban, the social foundation of Tecbaco, in partnership with Drummond delivered the remodeled cultural space for the community of Riofrío, Zona Bananera, Magdalena.
This action, which implied special work due to its historic structure, represented an investment of more than 225 million pesos.
On March 7, Fundeban, the social foundation of Técnicas Baltime de Colombia S.A. (Tecbaco), in partnership with Drummond Ltd, officially handed over the remodeled Community Development Center of Riofrío, a vital space for cultural education and development of the region.
This work, which sought to preserve the historic infrastructure and which benefits the community of Zona Bananera, comprised overall restoration that included changing the roof, installing ceilings, general repair of wooden structures, overall painting and equipping, among other minor repairs. This will make it possible for the Center to continue in optimal condition for supporting arts education, as it currently does through programs such as Banarte, in which groups for painting, music, dance, reading, crafts, and soon theater, are strengthened.
Thus, the remodeling will allow the growth of arts groups and the holding of meetings, educational workshops and integration of other programs focused on the community, in addition to healthy recreation for all members of the region. It is worth underlining that the partnership between Fundeban and Drummond Ltd for the strengthening of the Community Development Center has also permitted the donation of musical instruments.
"We are happy to hand over this renovation, which represents the work we have done from Fundeban to fulfill our aim of providing integral well-being to the communities of our region. We know that with these facilities thousands of people will be able to continue polishing their artistic abilities, and we will continue to contribute to the cultural growth of the region," said Iris Yancy Orozco, the Director of Fundeban.
With these actions Drummond, based on its social responsibility and aiming at the integral development pillar that includes quality education among its Sustainable Development Goals (SDGs), works in an articulated way for the reconstruction and improvement of the education or training infrastructure of the communities near the port.
"We continue focused on the path of education. With the restoration of this architectural heritage and thanks to the partnership with Fundeban, we are delivering spaces for the community of Zona Bananera to develop its artistic potential, especially the children and adolescents as a complement of integral education," said Álvaro Daza, Community Relations Coordinator in Magdalena.
Both Fundeban and Drummond Ltd will continue working for the execution of projects that have great impact on the communities. With this remodeling it is hoped that a growing number of people will form part of artistic development in Zona Bananera, receiving cultural education for the integral progress of children, adolescents and adults.